MetPro BioCor® ANTISTAT - A NEW GENERATION OF ANTISTATIC VCI FILM
Electronic components have become a central component of our modern society. Reliability therefore plays an increasingly important role and the corrosion of electronic components is a risk, which leads to considerable costs in the electronics industry. We, at MetPro, have a solution kit that minimizes risks while being cost-effective and environmentally friendly. According to DIN EN 61340-5-1, packaging for ESD-sensitive components must consist of conductive materials (plastics), so that everything is excellently protected and retains its value during packaging, transport, storage, dispatch and unpacking. MetPro BioCor® Antistat is a new generation of antistatic VCI film on the market that combines even better corrosion protection than before with the highest degree of occupational health responsibility. The vapour phase inhibitors integrated in the film consist of purely natural extracts, which completely redefines toxicological harmlessness in the VCI field. MetPro BioCor® Antistat Film also has an additive, conductive surface that can prevent electrostatic charging of the film for up to 3 years from the date of production. The conductive packaging always shows the ESD symbol from the outside, i.e. do not open without ESD measure! Products that are insensitive to electrostatic charges may also be suitable for such packaging if, for example, handling must take place in ESD-secured areas.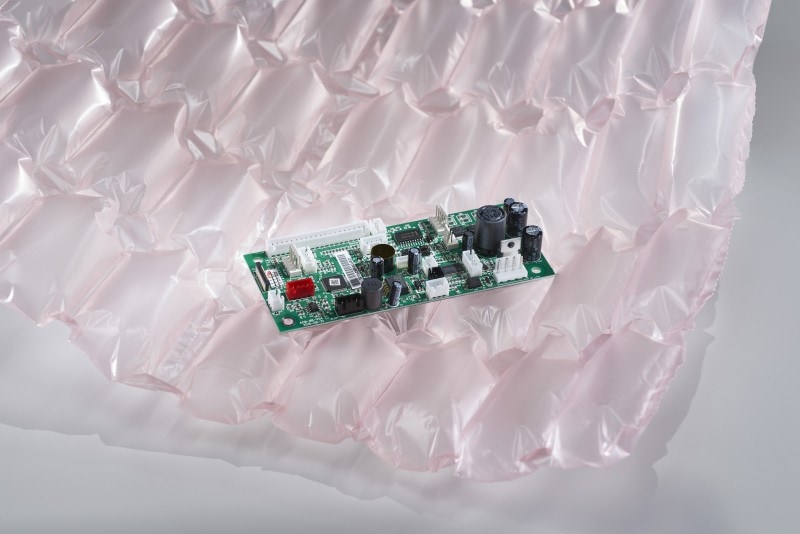 PACKING ELECTRONIC COMPONENTS CORRECTLY
MetPro product range for electronic products:
VCI films and bags for temporary corrosion protection with and without ESD
Antistatic static bags, non-conductive
Antistatic Black Conductive Bag, conductive
Shieliding bag Climastat made of aluminium composite film, shielding (Faraday cage)
Shielding bag Static or as Bubbleshield Bag, shielding (Faraday cage)
EMI bag with spray layer for vacuum
Our MetPro team will be happy to advise you individually tailored to your requirements.
Don't miss any news and promotions with the Metpro newsletter. Subscribe now!