NATURALLY RELIABLE PROTECTION
BioCor® corrosion protection films work according to the VCI method. VCI stands for Volatile Corrosion Inhibitor. These inhibitors are released within closed packaging and wrap themselves around like an invisible protective cover, that prevents the metal from reacting with air and moisture. After unpacking, the VCI evaporates without leaving any residue. This means that the packed item can be used directly without additional cleaning.
Improved multi-metal protection 
The first corrosion protection from nature

We have further developed the proven formula of BioCor®. The new BioCor® offers even more comprehensive protection against corrosion. In addition to steel, cast iron*, aluminium, aluminium alloys, zinc, lead*, tin and magnesium, the new BioCor® also protects copper, brass, bronze silver, nickel*, titanium* and chrome*.
*Protects only with direct contact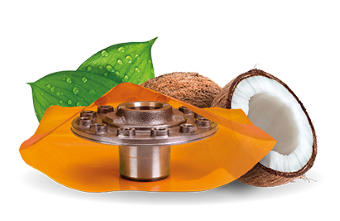 Advantages of BioCor® corrosion protection films
VCI on a natural basis
Easy to use
Sealable
High puncture resistance
Temperature resistant
Transparent for easy viewing of the packed goods
Top marks in key automotive tests
Occupationally safe
Free from amines and nitrites
Free from substances according to TRGS 615 and TRGS 900
No odour
Available in various delivery formats
Recycable
New standards, therefore better availability
The right film for every part
BioCor® corrosion protection films in detail
THE BioCor® FILMS ARE AVAILABLE IN DIFFERENT PRODUCT LINES
In addition to the proven classic, BioCor®, there are also more environmentally friendly variants. BioCor® is a high-strength and at the same time thickness-reduced film that reliably withstands large loads. The films of the R-Series contain up to 75% recycled material and thus ensure enormous CO2 savings and a significant improvement in the environmental balance.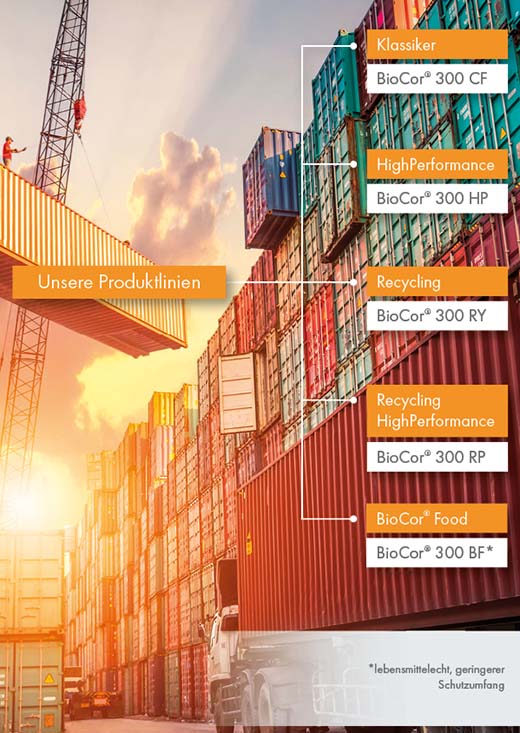 Delivery Options
Most of our BioCor® films are available in the following designs:
Flat bags
Side gusseted bags
Grip seal/zipper bags
Shower caps
Y-hoods
Flat films
Tube films
Half tube films
Film Cuttings
Other delivery forms on request
The dimensions of our products in the standard range are based on the common standard container sizes.
We will be happy to advise you individually and help you find the right product for you.
Loading Classes
In the further development of BioCor® corrosion protection films, the focus was on the requirements of our customers. Therefore, we have assigned our new films to load classes to help choose the right packaging solution.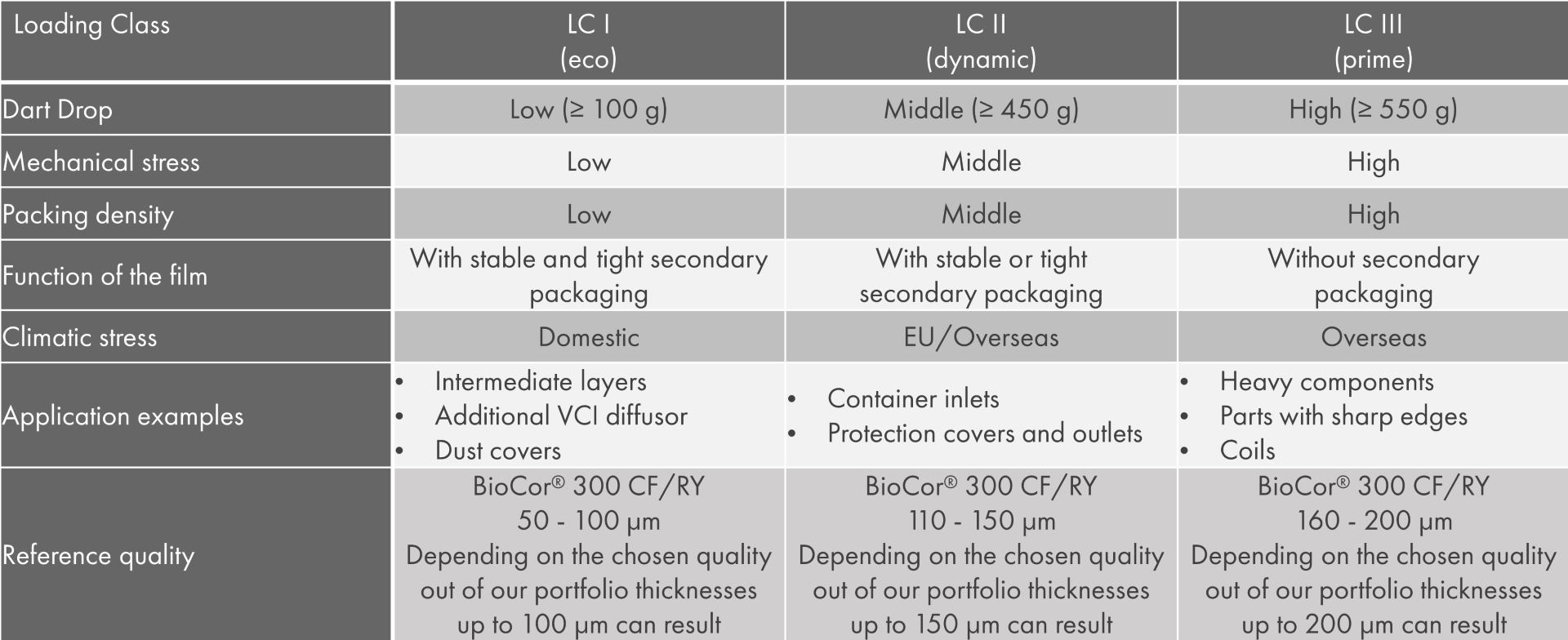 Also for electronic
components
BioCor®- ESD VCI corrosion protection films
BioCor® VCI corrosion protection films - the right film for every part

MetPro BioCor®-ESD with antistatic agent provides genuine multi-metal protection for long transport and storage times as well as for electronic components. This is proven by extensive approvals from the metal and automotive industries as well as relevant tests by the BFSV and IKS. All product recommendations must be validated with regard to their protective compatibility with the customer's metal alloys. Further special solutions and special series as well as detailed product data sheets are available on request.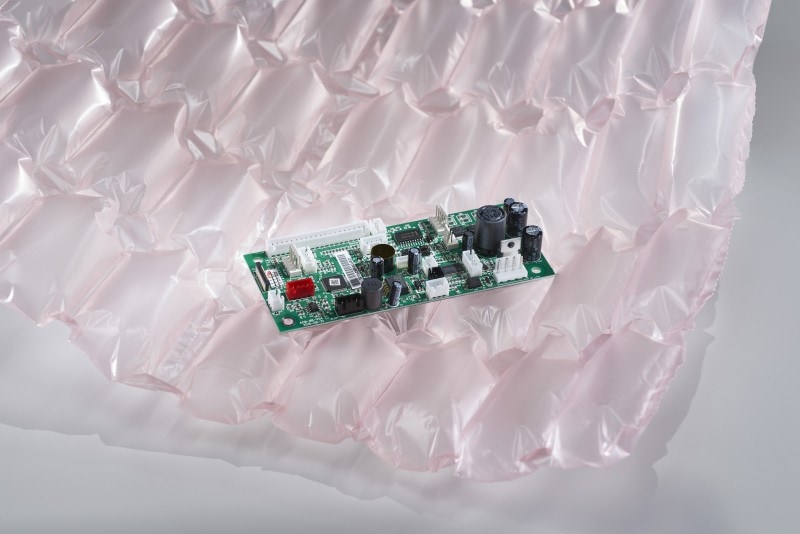 Typical applications

Suitable for shipping electronic parts
For steering systems and components with electronic components
Also for mounted or built-in parts which must not be electrostatically charged by stacking
Perfect for mechatronic products
Don't miss any news and promotions with the Metpro newsletter. Subscribe now!